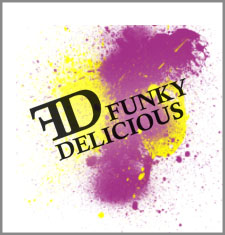 The result of some smaller jam sessions in 2002 was the seven-man formation known as Funky Delicious. From the rehearsal room to the stage and back again the Funk- Rock band collected their experiences and now playback these skills in their own production.
This healthy mix of funk, disco- and rock music melts into one with the soulful voice of Pierre Piccarde and leaves for every music lover something to enjoy .
Since 2012 the Swiss formation is again back on stage and presents their new repertoire.